Retreat Collection
Selecta Homes and Building Solutions understand your need to extend your living space allowing more freedom to live together and still have your own space without the expense and inconvenience of relocating to another larger home that may not tick all the boxes.
Maybe your family has grown beyond your needs with parents becoming dependant and wanting to be closer, or perhaps teenagers wanting their own space, or maybe you just love to entertain guests or family from interstate.
Here at Selecta Homes, we can design a 'Retreat' solution for you.
Take care of the ones you love.
Self-contained dependent accommodation will improve your lifestyle and theirs.
We provide a full consultation and construction service and can tailor our designs to meet your needs or create a custom design. Our team of experienced designers, builders and administrators handle everything from compliance with local regulations, design and build to the high-quality finish we deliver on every home. Our range of designs are compact, versatile and offer convenient but comfortable living. These practical designs come with no hidden extras so you can be assured that your retreat comes without any budget breaking surprises.
Our 'Retreat Collection' range can either be constructed in brick or lightweight materials.
Brick and on-site designs offer the most permanent option and are lower to the ground, which is particularly beneficial for the elderly as no ramps or steps are required. They can be easily designed to compliment the existing home. Transportable designs are lightweight yet sturdy, and are often the most cost effective solution.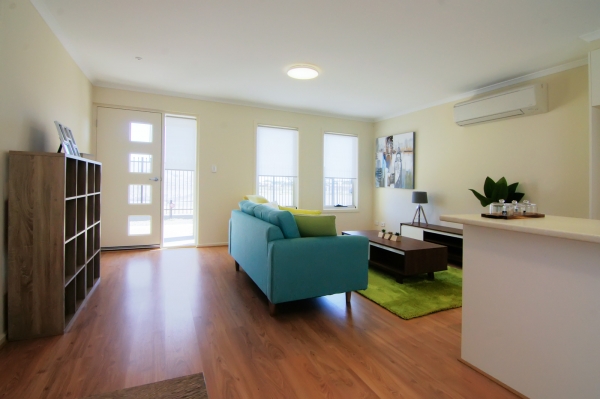 A retreat that's tailored to your needs is the ultimate solution when building dependant accommodation. Selecta Homes has over 27 years of experience in providing reliable and affordable home building solutions to families across South Australia. We've built a reputation that we're proud of for constructing quality homes with modern yet timeless designs. Our clients appreciate the calibre of our workmanship and much of our business is built on the kind of advertising that money can't buy; word-of-mouth recommendation.
From Concept to Comfort
Whether you are looking for extra space with an eye to the future as your children approach the next stage of their independence,
or to give ageing relatives an alternative to dependent living, Selecta Homes will provide a solution to suit your family circumstances.